Dream Lending – Mortgage Financial Services
Is home ownership your Dream?  Well, you are not alone, and despite the benefit of owning your own home, there are many who live in rentals and apartments. Consequently, many people think they do not have enough money for a down payment, they wouldn't qualify for a loan, or their monthly payment would be too high.  However, regardless of your situation, Mortgage Financial Services can help you buy your dream home!  How can we make it possible?  The process is simple with the best down payment assistance programs and a team dedicated to your dream!
Changing your dreams into reality
Our Dream Team will assess your situation and your goals.  First time home buyer? Buying an investment property or second home?  Active or retired military looking to purchase a home?  We have special services, mortgage plans and loans for all our customers that can provide down payment assistance.  And of course, we will help you with every single step of the loan process.
In other words… We are here to change your dream of having a home into a reality!   
Your Personal Financial Planner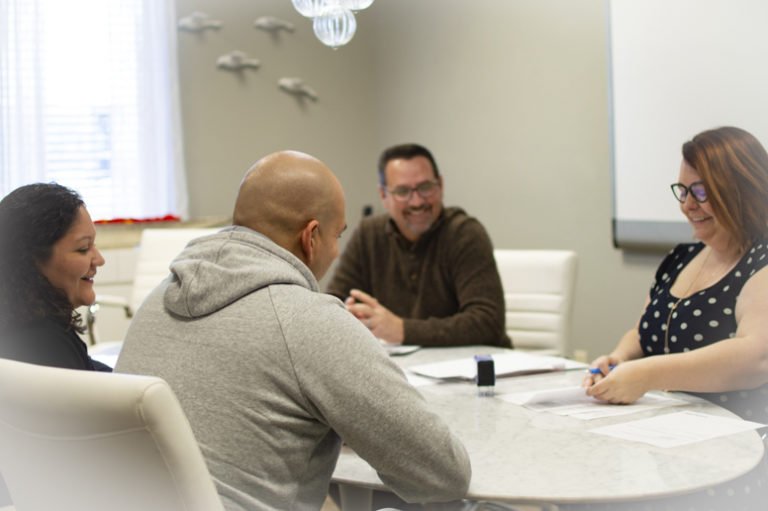 Mortgage Financial Services has created a special Dream Team that will provide in-house Down Payment Assistance. To clarify, your entire home loan process will be managed at one convenient location.  We provide one-on-one quality services that you cannot get from big banks or other private lenders. At Mortgage Financial Services, you will work with the best financial experts that will be by your side on every step.
Our Culture
We believe our success lies in the satisfaction of our customers and employees.  This is shown through our recent awards for 'Fastest Growing Mortgage Companies in America' from Inc. 5000.   And also 'Top 10 Mortgage Companies' and 'Top Workplaces 2018' from Social Survey.
Getting you Down Payment Assistance Today
Whether you are a first time home buyer, need down payment assistance, in need of a refinance, or purchasing a second home, we are dedicated to providing you with the best service and rates!  Turn your dream into a reality and Contact a member of our Dream Team!